Our story & philosophy
Corston Architectural Detail was started by a team of creative designers and engineers with a shared vision to create hand finished architectural details that seamlessly flow from room to room.

Our coordinating collections of solid brass switches and sockets, hardware and lighting are made to last.

We stay away from trends. Instead, we focus on creating timeless designs that'll feel at home in any home, from a contemporary new build to a listed Georgian townhouse.

Perfect proportions are important, which is why our designers spend a lot of time making sure everything is to scale.

And if you've ever held one of our products, we're sure you'll have noticed the reassuring weightiness. We aim to bring this high-quality feel to every touchpoint in your home.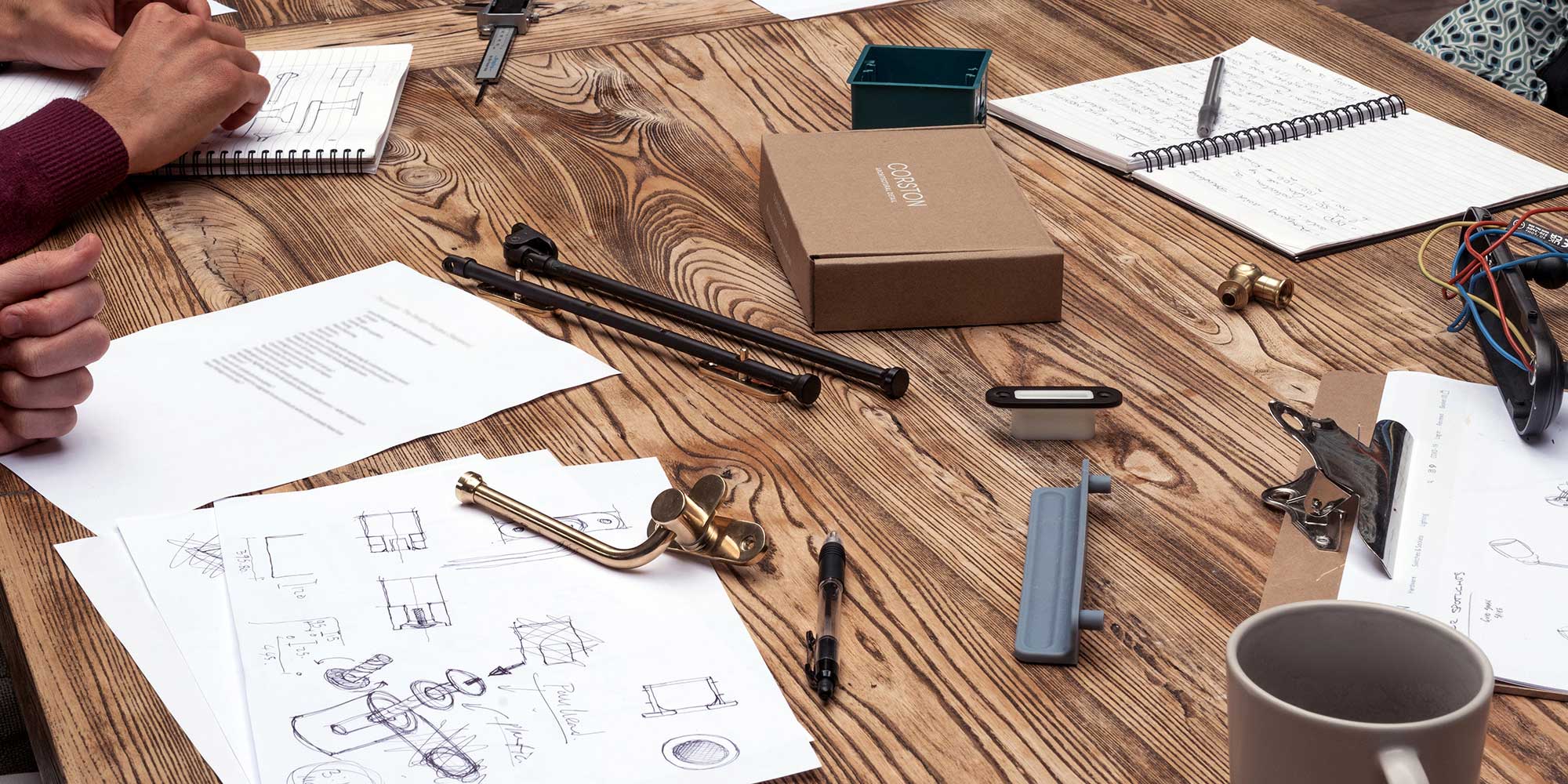 Our business
We work with the best manufacturers from around the world, and all finishing touches are done by hand at our Wiltshire workshop.

This means we have complete control over every product that leaves our warehouse. Our design and development team are always on hand to answer any questions, should you need them.
Our environmental policy
Almost all our products are made from solid brass, a sustainable material that can be recycled again and again. Our plasterboard back boxes are made from fully recycled and recyclable plastic.

We only use naturally coloured recycled card for our packaging boxes, alongside water-activated paper tape and tissue paper to protect our products.

Rather than air freight, we transport our goods on modern, low-emission ships.

And in 2022, we planted four acres of native woodland at our Wiltshire HQ in the UK to capture carbon and promote biodiversity in years to come.
Our future
We're always coming up with new ideas, so there's always something in the pipeline. Follow us on social media to stay up to date with our product launches. We love what we do, and we hope you do too.